3 in-1 Horticultural Tester
Features 3 functions in one compact meter – measure the moisture and pH content of the soil and the environmental light. Scientifically accurate. No need for batteries. Easy-to-read scale indicator. Incredibly simple to use – just stick it in the soil. Works with house and garden plants.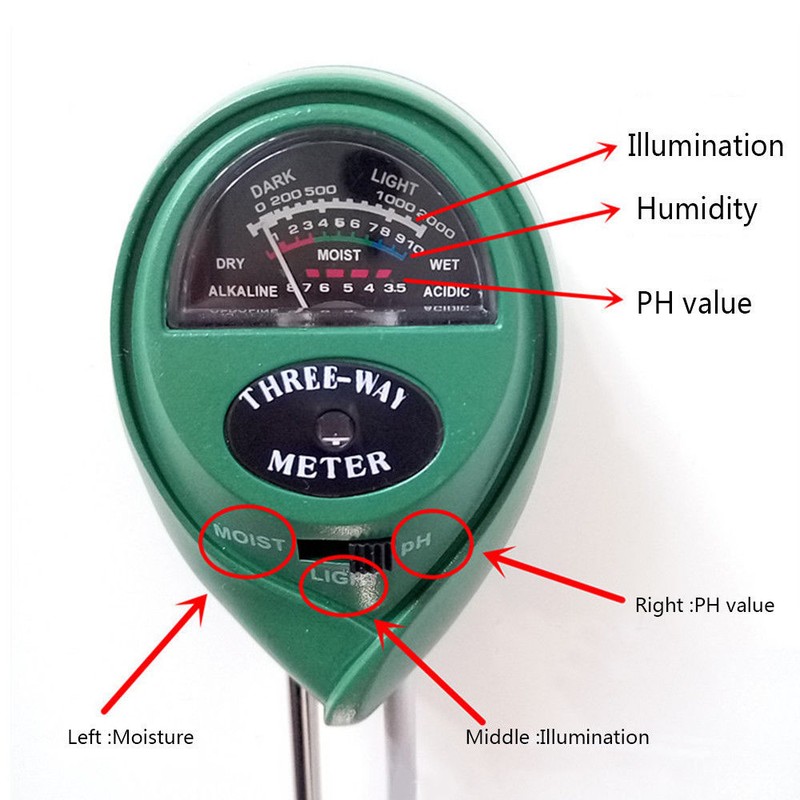 Promotes healthy plants.
 Main Features:
●Can test soil PH, humidity, and light intensity
● Easy to use without battery
● The probe is about 17 cm long
Package Includes
1 x 3 in-1 Moisture / PH / Light Meter Soil Garden Tester