Adventure Sail
---
The Adventure Sail allows you to harness the power of the wind to add to your propulsion.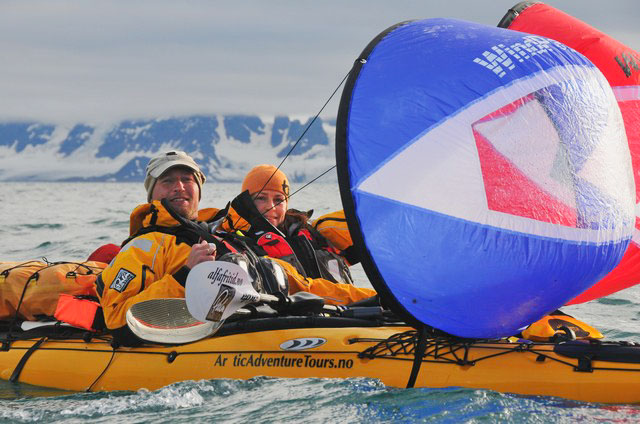 Ease of Use – Its sails, deploy in a matter of seconds from the on-deck location. A continuous sheet (or steering line) allows the paddler to easily control the sail while keeping their paddle in their hands for bracing and steering. A large window in the center panel of the sail provides needed forward visibility.
Safety – Its design puts the center of force of the sail down low, at about the same level as the paddler, making the boat/sail combination incredibly stable and easy-to-use.The NEW "Adventure" sail is built tough with a new flatter profile, resulting in more sail stability, resulting in less sail adjustments in changing wind directions. The sturdy/unbreakable batten maintains sail shape in high wind conditions.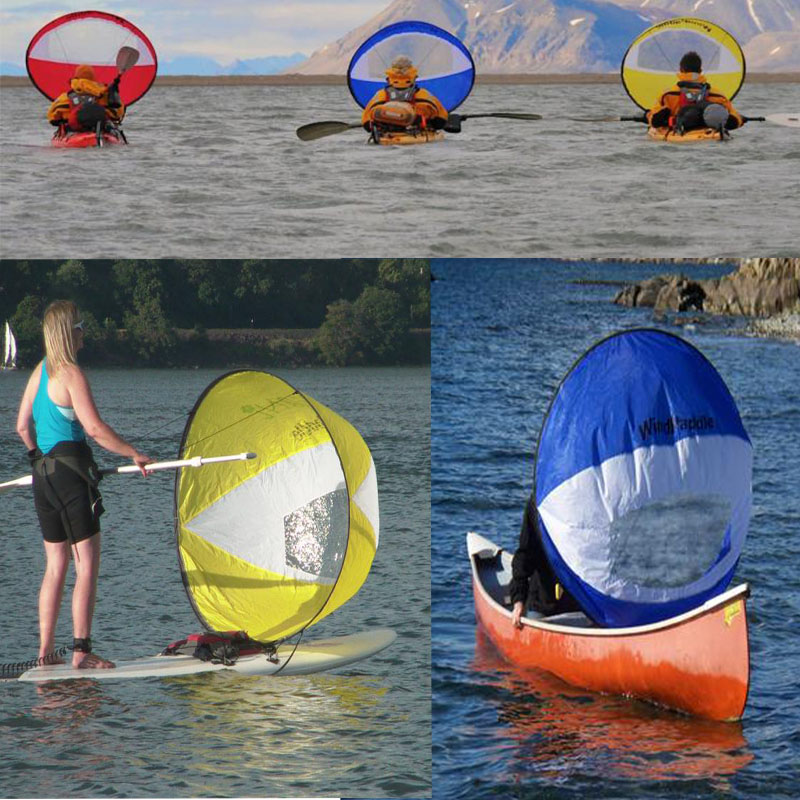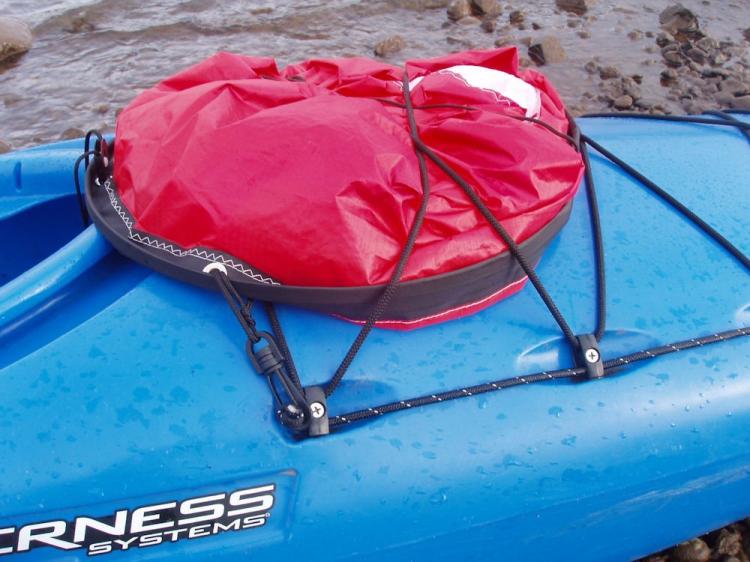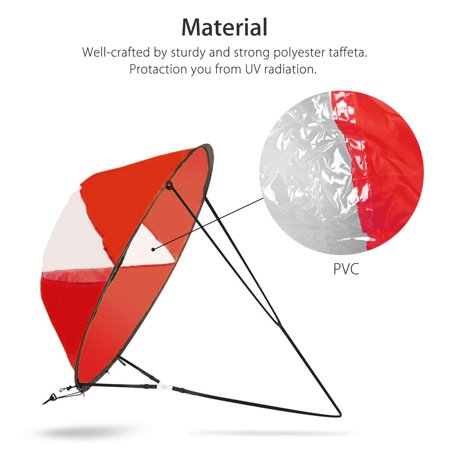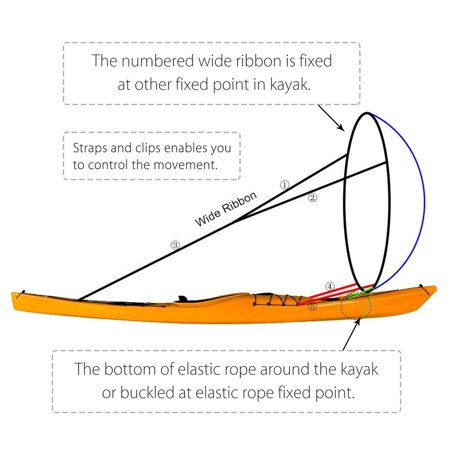 Target boat – Canoes, Kayaks, Inflatables, Tandems, and Expedition boats 14' – 18'
Target wind range – 5 – 30 knots (2-7 BFT)
Target paddler – intermediate to expert
Off-wind sailing angle – +180 degrees
specification
Deployed diameter – 52″ (132.08 cm.) Coiled/folded diameter – 19″ (48.26 cm.)
Sail area – 17.1 sq. ft. (1.589 m²)
Weight – 20 oz. (0.56699 kg.)