Decompression Artifact Gear Chain & Fingertip gyro sprocket
---
THE SPROCKET THAT SPINS AT YOUR FINGERTIPS IS NOT ONLY A FUN TOY BUT ALSO ALLOWS YOU TO CONCENTRATE. THIS IS ALSO A BEAUTIFUL DECORATION AND GIFT.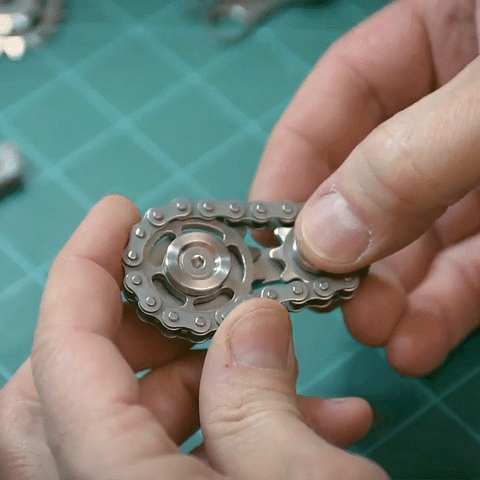 The fingertip rotating sprocket is small and easy to carry. You can use it at home, office and at work to concentrate or think.
WHEN YOU'RE TIRED IN THE OFFICE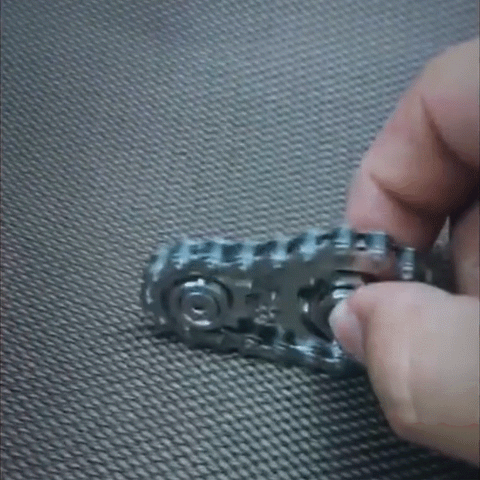 Function: Stay focused, reduce stress, and release inner creativity and imagination.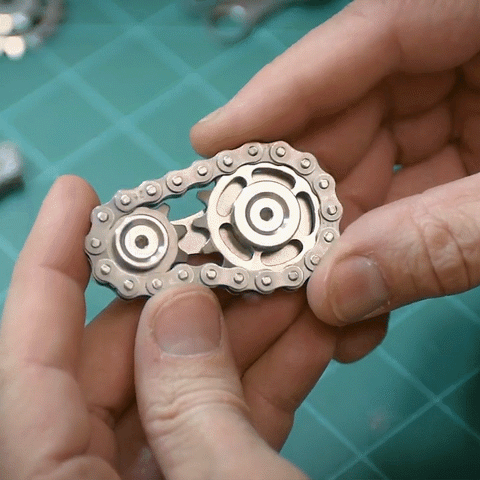 SPECIFICATIONS:
Size: 36x60mm
Material: Stainless steel
Bearing: 2 X SMF95ZZ
Packing: zipper bag
Weight: 56 grams