Stay home, Train hard and make the change you always wanted with our Premium Free Standing Punching Bag!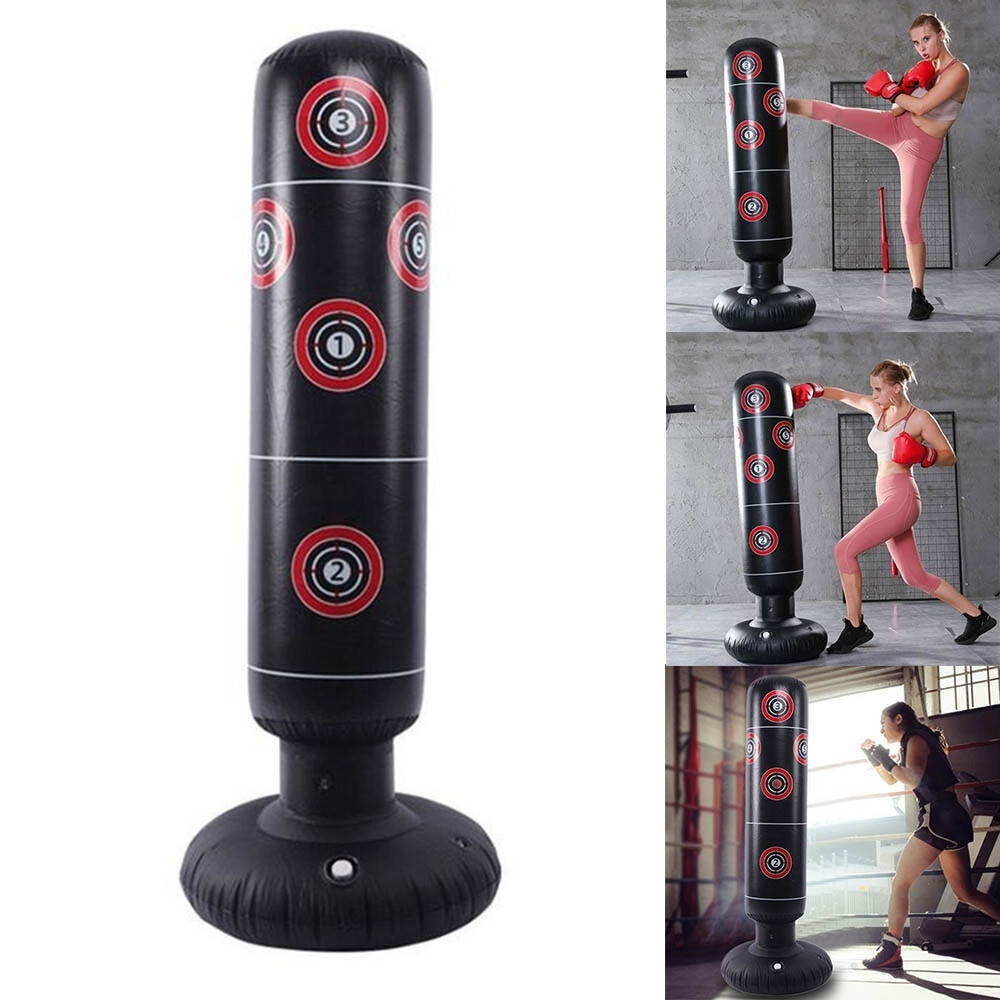 It will help you grow muscles and stamina without any hassle of hanging or installation. Being light and inflatable it can be easily moved and set up anywhere you want. 
Just fill the base part with sand or water and fill the punching part with enough air and you're all set!
Features:
Perfect Workout Partner: It will be always there for your workout sessions. No-day offs and no more excuses. You can also use this home punching bag as a stress buster to calm down your tension.
Easy to Inflate and Deflate: It takes only a few minutes to inflate and a few seconds to deflate. suitable for both adults and children. You can set it up for both indoors and outdoors to enhance body strength and endurance.
Heavy Duty and Versatile: High elasticity and rugged vinyl construction can withstand all your training standards while improving agility and hand-eye coordination. You can practice Boxing, MMA, Taekwondo, and more.
Premium Quality: Made with high quality and durable PVC material with a wear-resistant streamlined design and double-sealed seams. so, you can practice your hooks and jabs, anytime, anywhere.
With our amazing target kicking column of this inflatable punching bag, you don't have to worry about the inflation since the pack includes a super performant air pump that will do all the work for you fast and easy.
How to use:
Open the white cover at the bottom and fill the water inside. The amount of water can be more than 15L according to your needs.
The plastic nozzle on the side is inflated, and the bottom is pumped with a pump to make the base hard and full;
Use a pump to hit the middle nozzle;
Use the pump to hit the top cylinder nozzle
Specifications:
Item Type: Boxing Punching Bag
Material: PVC
Color: Black
Inflated Size: Approx. 160x65cm (HxD)
Effect: Strength Exercise, Reaction Speed Exercise
Suitable for: Adult/Children
Package Includes:
1X Inflatable Premium Punching Bag
1 x User instruction
1 x pedal pump