Professional Coffee Grinder Mill Best Electric Burr Coffee Mill Grinder
---
Are you a big fan of coffee and tired of not getting the right coarseness and taste out of your coffee beans?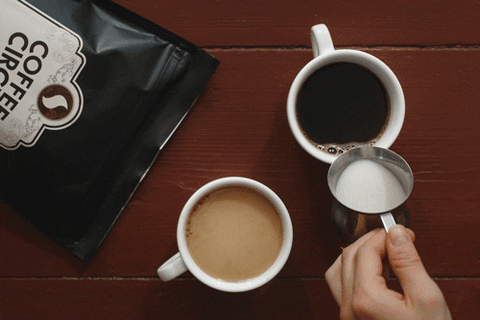 Premium Quality Coffee Grinding For Coffee Lovers!
Our premium coffee grinder ensures high quality and precision as it consists of high quality brushed stainless steel body, a durable ceramic conical burr, and a measuring base (no scoops required anymore).
Simply put, this burr coffee grinder is the best coffee grinder that will give you perfect consistency & precision control over the coarseness of your Pour Over, Drip, Chemex, Cold Brew, French Press, Percolator, AeroPress, Turkish, Espresso, Keurig K Cup, Herb, or Spices grind EVERY TIME!
This burr grinder takes up minimum counter space and can be easily stored in cupboards and drawers but with its great modern Eurocentric styling; you just might want to leave it out in the open. The burr coffee grinder is constructed of high-grade stainless steel.
This coffee bean grinder was created to provide a consistent grind for a variety of brews while eliminating the noise of an electric grinder. Each coffee mill product is designed to liberate and empower you to transform your favorite whole bean coffee ritual into an extraordinary daily experience.
Why Try Our Electric Coffee Grinder Mill Best Burr Coffee Mill Grinder?
With over 10,000 satisfied customers, our burr coffee grinder has outperformed and underpriced traditional manual coffee grinders. With a superior product at reasonable prices, this coffee mill can be used as a coffee grinder so you can enjoy everything from Espresso to French Press Coffee at the comfort of your home or as a coffee bean grinder for your favorite coffee beans. The coffee mill grinder is arguably the best of 2019!
FEATURES:
BUILT-IN ADJUSTABLE GRIND SELECTOR – Crafted with the same essence as traditional German precision machinery, our precision coffee mill grinder is designed and tested through three professional grade inspections to outlast and outperform the competition!
CONVENIENT & EASY TO USE – This is the best coffee bean grinder that lets you freshly grind your coffee beans and various spices without losing flavor. Grind whole coffee beans quickly and efficiently with our powerful coffee grinder. Instead of buying pre-ground coffee, try brewing your coffee with freshly ground beans. It will provide a rich aroma and full-bodied flavor for better-tasting coffee.
PATENTED CERAMIC COMBO BURRS – Our coffee bean grinder includes signature burr grinder blades that are designed and tested through three professional grade inspections to last 5x's longer than stainless steel blades.