Shake Weight Single Dumbbell Exercise Equipment
---
This Shake Weight is a special pulsating dumbbell that helps you to tone your arms and torso. It uses dynamic inertia technology to stimulate the muscles in your biceps, triceps, shoulders, and chest.
Using this shake weight fitness trainer has been proven to increase your upper body muscle activity by over 300% compared to traditional weights. What's also great about this weight is that it can be easily stored in a bag and be taken around with you on your travels.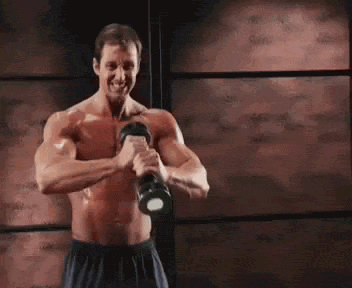 FEATURES
The appearance is fashionable, small, and convenient, and can be carried out indoors at any time without having to choose a venue;
Design the handle according to ergonomic principles to ensure a comfortable hand.
Adding a spiral vibration device on both sides, citing the principle of motion of dynamic inertia.
Through the rhythmic back and forth vibration, it produces a shock that has a good effect on relaxing the human body.
Dynamic frequency
With short exercise time, quick effect, and only 6 minutes of aerobic exercise every day, you can reach
To relieve neck discomfort, thin arms, and beauty.
SPECIFICATION
Name: Fitness dumbbell
Specification: 30*8.2CM
Packing: color box
Configuration: dumbbells, instructions,
Material ABS